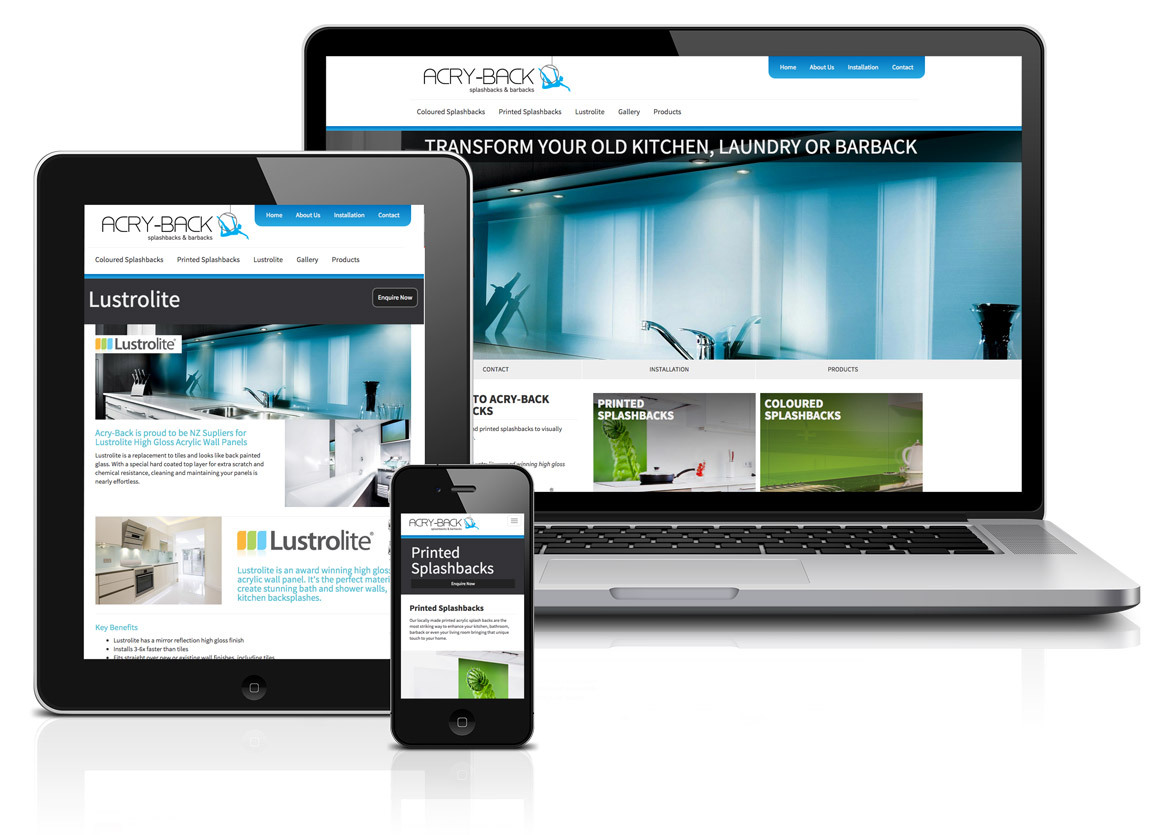 Acry-Back
Web Design - Branding
The Client
Acry-back Splash-backs & bar-backs was a concept founded in 2013 to provide an inexpensive solution to wet area wall protection, we also realised that not only wet areas could benefit from this product but any area that needed a touch of colour.
Acry-Back believe that any area can be interesting, and that their splashbacks could also serve as wall art. Any image you can see in your minds eye can be turned into modern artistic pieces very easily with just a little thought.
The Solution
We built Acry-Back's first website for them, and while this served them very well and they were extremely happy, a change in their business direction saw them become importers for the worlds highest quality coloured acrylic panels, and the decision was made to build a website to reflect this, new responsive galleries and pages were added along side a custom framework which was styled to Acry-Backs new image.
---